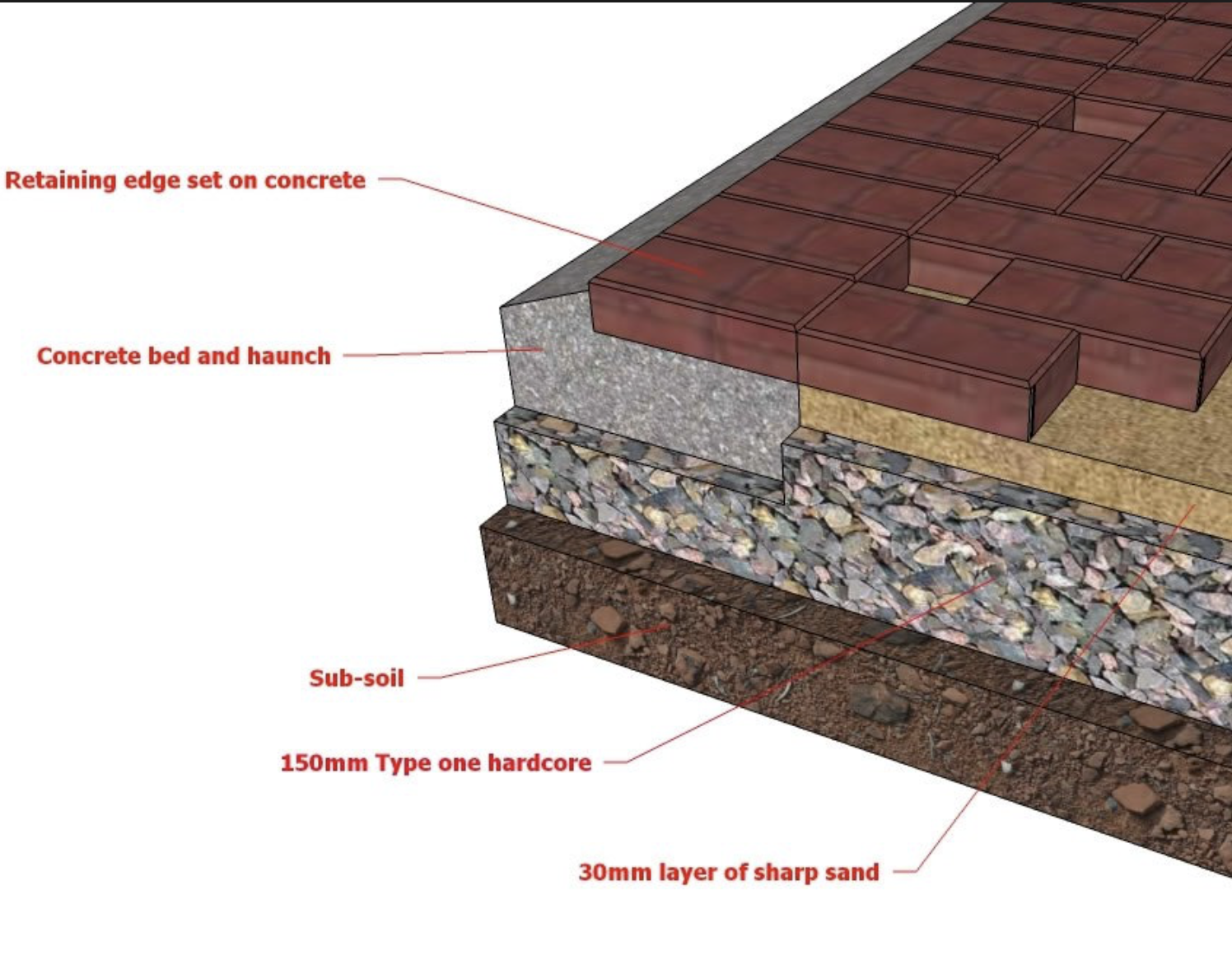 There are many options available with block paving, meaning a unique driveway can be achieved.
Options Available
Block paving requires a similar subbase construction to tarmac surface, but includes a 50mm bed of Sharpe sand or clean stone prior to laying blocks.
Standard residential drive ways would use a 60mm depth block, these come in various colours, shapes and styles and can be laid in varying patterns to suit the individual.
More industrial based properties may require a deeper subbase construction, 50mm sand/ clean stone and an 80mm depth block, these normally only come in rectangular shapes but can vary in colour.